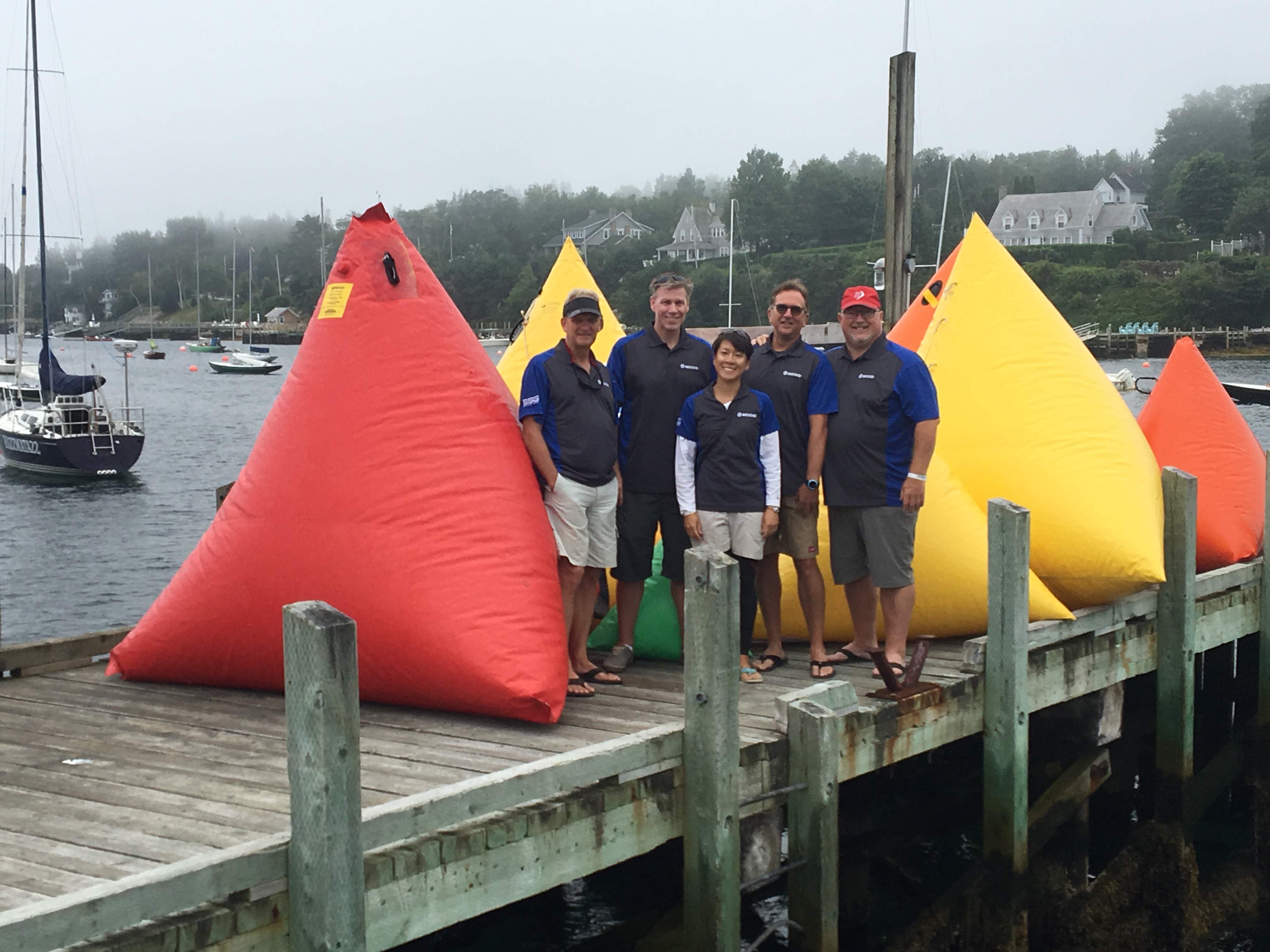 Completely Wound Up's crewHailed as Canada's largest Keelboat Race and one of Sailing World Magazine's top 20 greatest sailing events in North America, Chester Race Week annually draws over 1200 sailors to the idyllic waters of Mahone Bay, Nova Scotia. Last season, it called out to FPSC's own Laser 28, Completely Wound Up, her skipper Greg Jordan, and crew Ken I'Anson, Doug Mair, Joanna Suan, and Troy Farncombe.
Sailing, let alone racing, in Mahone Bay presents a strikingly different experience compared to Lake Ontario. With islands, shoals and navigational buoys scattered across the racecourse, a visitor to these waters must keep one eye on the navigational charts and another on whatever could be seen beyond the boat's bow in the fog. Depth can quickly change from 71 feet of water to 7 feet! Across the 5 racecourses that the Chester Yacht Club's fleet of volunteers set, seals, dolphins intermittently popped above the waterline while classic wooden boats and modern racing hulls skimmed over top.
Completely Wound Up was entered in the Inshore PHRF fleet, which consisted of a total of 9 boats, with the majority of competitors hailing from Nova Scotia's ports. Each day the race committee set us out on two races, one would be a simple windward to leeward course, and the 2nd, a long distance "navigator's race"
. Chester Yacht Club has 20+ racing marks consisting of a mix of natural and dropped marks.
Deciphering the destinations for the long distance courses was synonymous to decoding the mystery symbols of Oak Island (which by the way, is right next to Chester – and if you are a fan of the show – you know something big is going on in Smith's Cove this season!).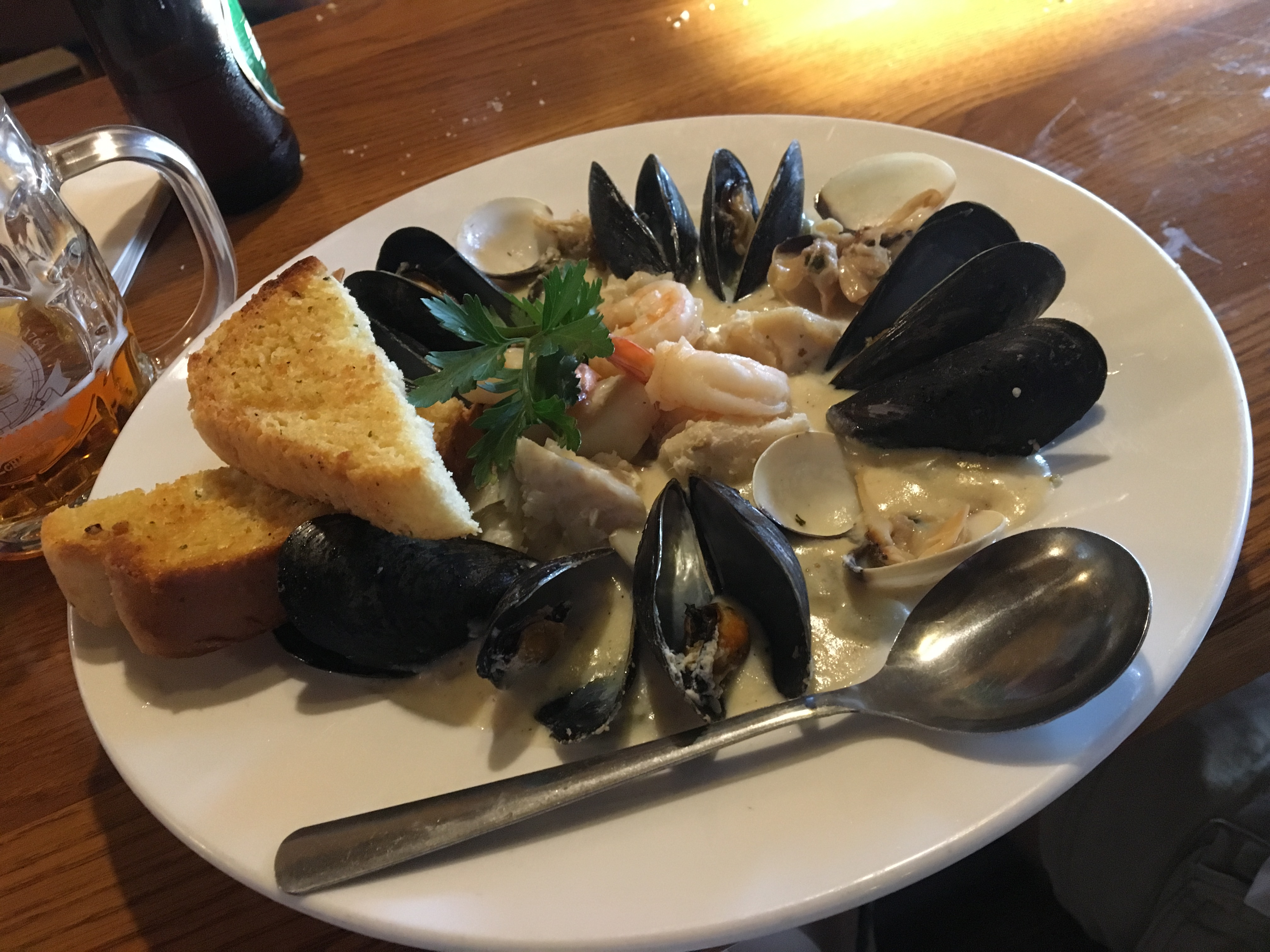 Fo'c'sle's famous Admiral's ChowderFinishing 4th overall with a total of 7 races sailed in a very tough fleet with challenging ocean conditions, the crew of Completely Wound Up are truly proud to have represented Ontario sailing in a regatta that is on every Canadian sailor's Bucket List.
Speaking of buckets - indulging in buckets of fresh mussels and seafood with a pint of beer is a lovely way to tie off a day of hard ocean racing.